New Developer Portal
We're pleased to announce the launch of the iSAMS Developer Portal, designed to help you access key developer documentation and support whenever you need it.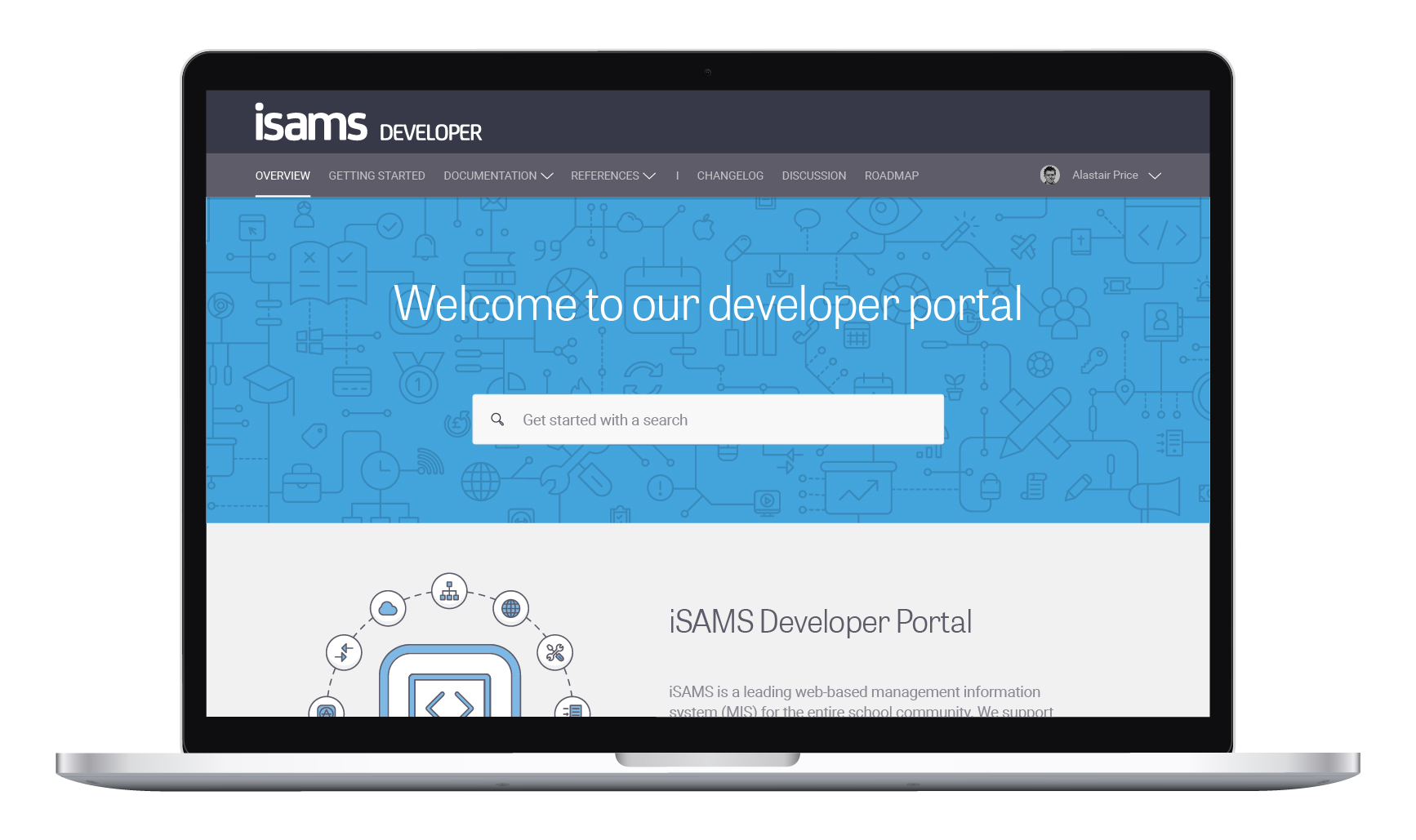 What is the Developer Portal?
Many schools want to automate, enhance and integrate their MIS with other software applications and processes. The iSAMS Developer Portal provides documentation and support to make that happen.
Within this new portal, you'll be able to find a comprehensive range of materials to help you start working with iSAMS development documentation as quickly as possible.
This includes important information and helpful guidance regarding our Batch, Authentication and REST APIs, as part of the integrations we offer with our approved best-of-breed third-party software. The REST API documentation also includes an API explorer, providing an interactive API playground, dynamic code snippets and API definitions.
Beyond core API information, you'll also be able to view our upcoming features and product enhancements with our Development Roadmap, access our public GitHub projects through designated links, keep in touch with important updates in our Changelog, and contribute to the evolution of our software in our Discussion Forum.
You'll also have the chance to provide feedback on our documentation and raise any suggested improvements with us through our "suggested edits" feature.
In addition to this, getting hold of Support if you get stuck is made even easier – especially with future functionality looking to include inbuilt API logging and support channels.
How do I access it?
Schools using iSAMS can immediately start exploring our Developer Portal by clicking on the following link and logging into the Identity Portal.