Explore Our Multilingual Apps
Our suite of iPhone and Android apps ensure teachers, students and parents can access important information and complete tasks at any time, on any mobile device.
In our continued commitment to our global market, we're excited to share that our apps are available in 10 different languages. These are:
French
Spanish
German
Italian
Brazilian Portuguese
European Portuguese
Thai
Simplified Chinese
Russian
English
By providing our apps in these languages, we continue to further our goal of increasing the accessibility of important school information for staff, students and parents, wherever they are in the world.
Find out more about each of our bespoke apps below.
iTeacher App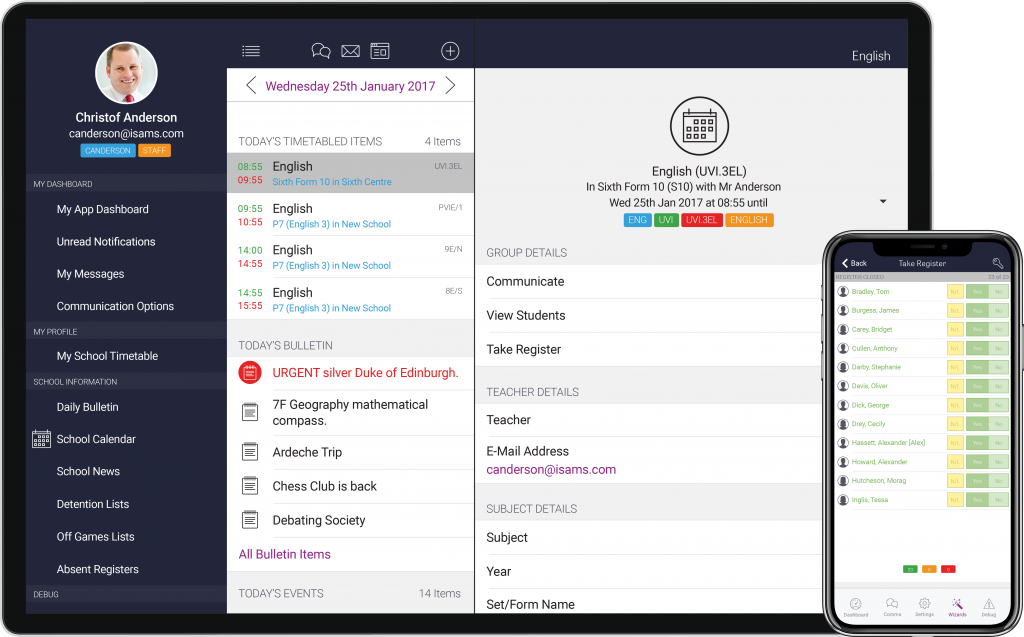 Designed to support teachers on-the-go, this is the first app that enables teachers to complete 70% of their daily tasks on their mobile device. A dashboard provides you with a clear overview and access to instant insights, and it's easy to navigate into further detail surrounding current and upcoming responsibilities. Furthermore, with data relayed from the core database in real-time, it's easier to stay on top of everything.
Click here to learn more about the iTeacher App.
iReport App
We all know how time-consuming writing school reports can be for teachers, which is why we developed this easy-to-use companion for the iTeacher App. Bring report writing up to date, with full functionality on smartphones and tablets; now your teachers can write and log reports and assessments wherever they are, and are even able to check past reports and grades to ensure historical context is considered too.
Discover iReport in more detail.
iStudent App
As a generation that grew up with 24/7 internet access, using apps is second nature to students today. Now they have instant access to timetables, activities, matches and exam information whenever they need it and wherever they are. Plus, there's no chance of sensitive information falling into the wrong hands thanks to our secure data encryption.
Explore the iStudent App.
iParent App
No more worrying about losing the school report or rummaging around in rucksacks for vital school trip information – this handy app simplifies and enhances communication with parents, helping build closer relationships and paving the way for greater involvement in school life. Highlight important news and updates, and make sure everything parents and guardians need to know is readily accessible.
Learn more about the iParent App.